Automatic Double Cylinder Hydraulic Stamping Press
1.Description of Hydraulic stamping press machin
The hydraulic Press machine mainly adopts 45-piece integral cast steel. The frame design is characterized by finite element and has high rigidity and high precision. It ensures the small deformation of the machine and is more convenient to use. It is also possible to customize the workbench that moves forward and backward, according to different choices of customers.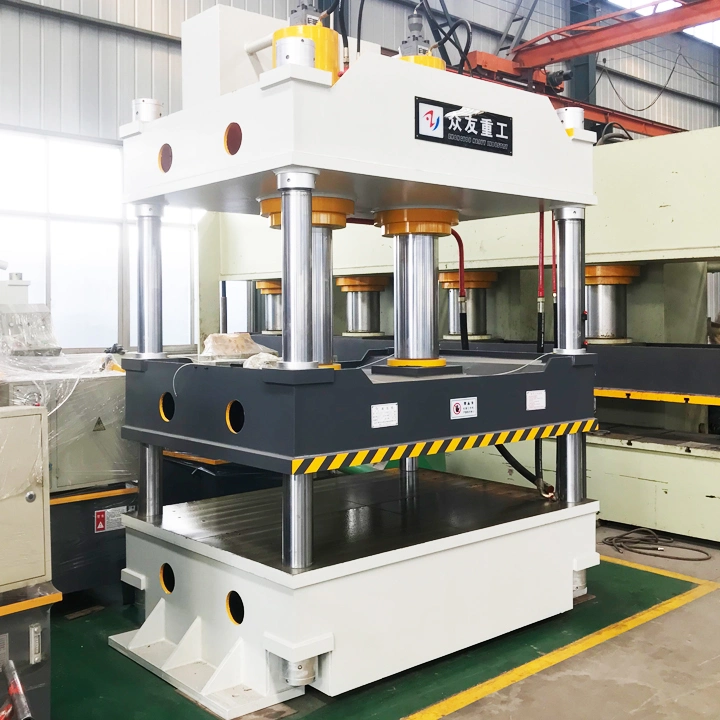 Advantages:
1. The machine has independent power mechanism and electrical system. It adopts centralized control of buttons, which can realize three working modes: adjustment, manual and semi-automatic.
2. The working pressure and pressing speed of the machine, the stroke and range of no-load fast-down and deceleration, all according to the process.
3. It can be equipped with three processes: ejector process and stretch process. Each process is for constant pressure and constant process. The constant pressure molding process has Ejection delay and automatic return trip.

4. We selected high quality accessories, long service life, reduced cost, high level of protective insulation, safe and reliable operation.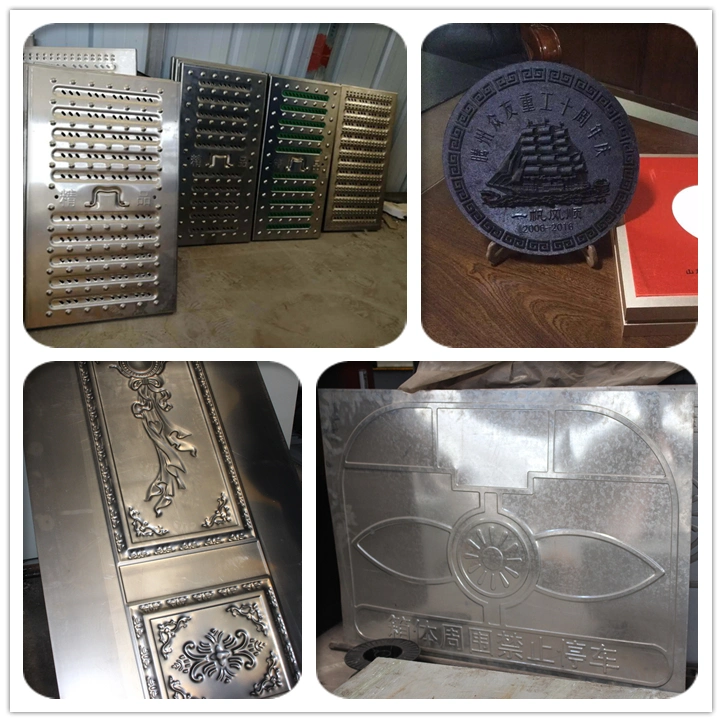 Products Samples made by Hydraulic Stamping Press
Hydraulic press machine can be used for deep drawing, stamping, embossing, forming and forging, please let me know your product size, i will provide you a whole plan.
2.Technicail Parameters for the four column Heat hydraulic press machine:
Model Number

200

T

3

00T

Max.Working Pressure

25MPA

25MPA

Nominal Force

2000KN

3000KN

Max.Opening

1200mm

1250mm

Slide Stroke

700mm

800mm

Worktable size

1000*1000mm

1260*1160mm

Press Speed

5-10 mm/s

8-15 mm/s
All Parameters can be customized according to the products you make.
3.Hydraulic press machine main components.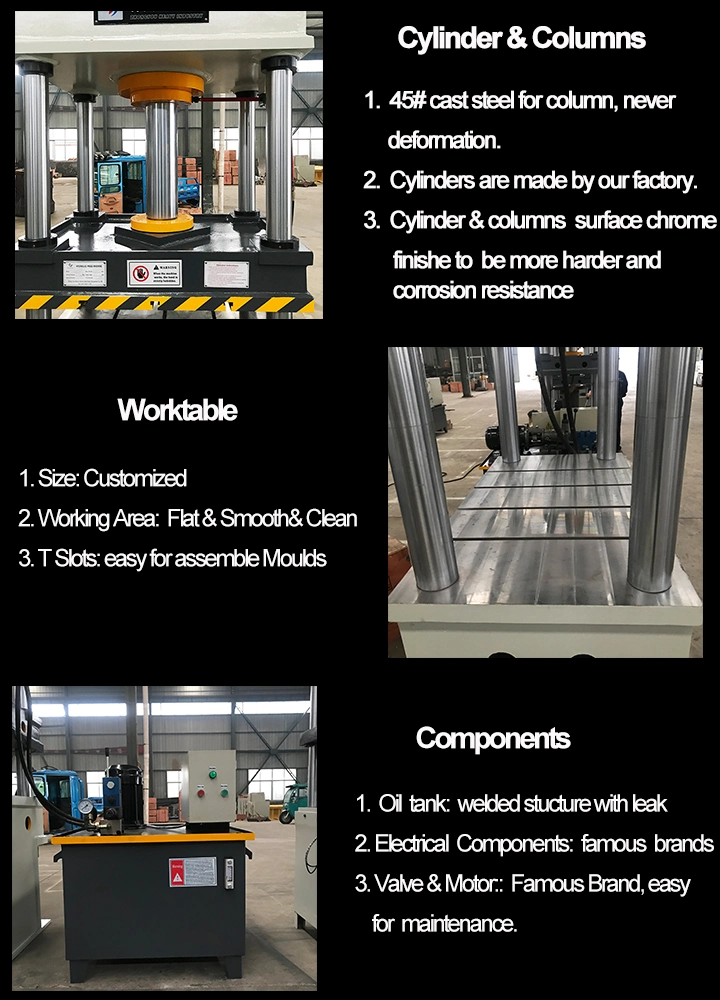 4.Company Information:
Zhongyou Heavy Industry Machinery Equipment Co., Ltd. is a professional R&D and production enterprise of hydraulic press machine, was build in year of 2010.The company designs and manages all computer networks, uses CAD, CAPP computer-aided design, professional senior engineers and other technical personnel engaged in the research and development of new products and various special planes, providing customers with a full set of design programs, and with a number of domestic research institutes and A number of well-known foreign companies have cooperated with each other in order to keep the company's technical advantages in line with international standards.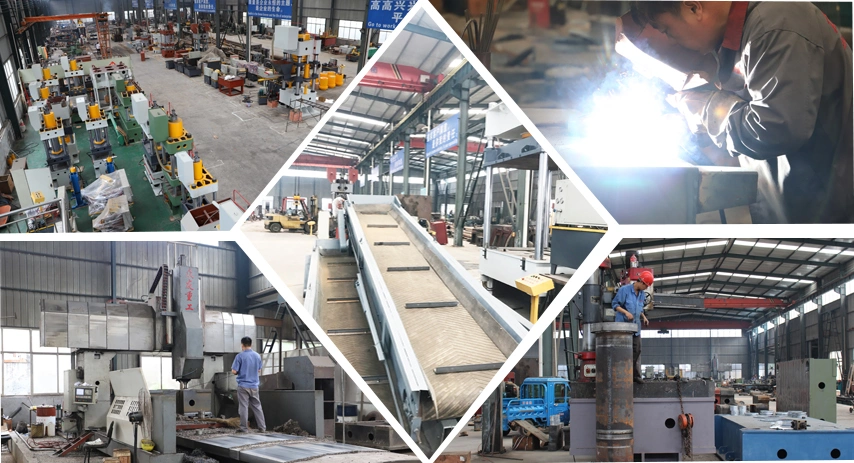 6.Hydraulic press machine Packaging:
Packaging Details:
internal plastic moisture-proof anti-rust packaging,plywood package,container transport
Delivery Time:
Shipped in 30-45days after payment.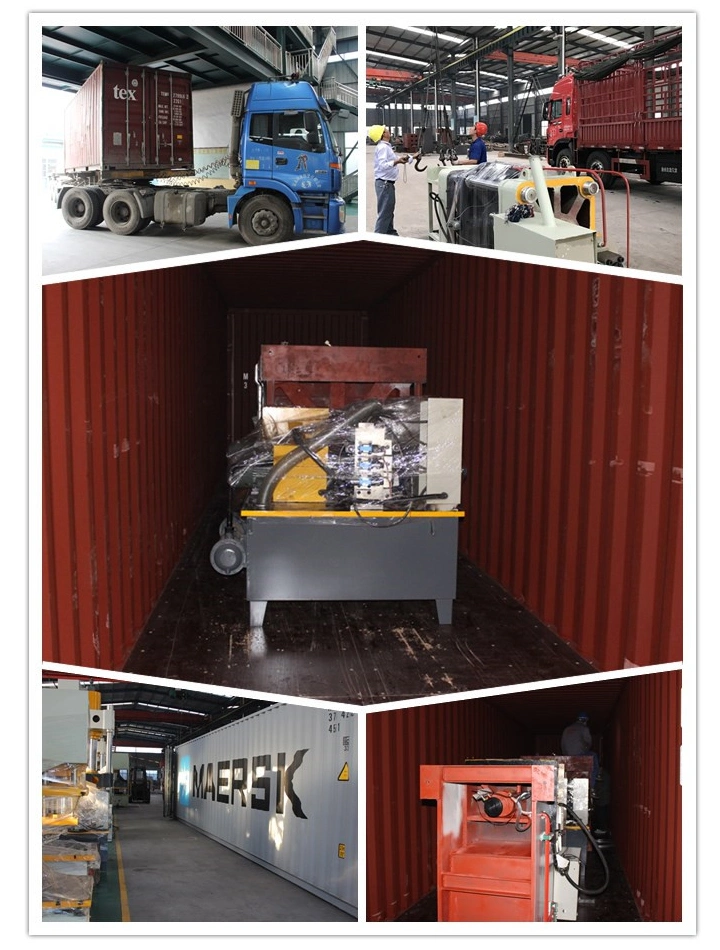 6.Main hydraulic press machine we can make