Welcome OEM & ODM
Automatic feeding material system roller straightening machine NC servo straightener feeder
Specification:
Model
MAC4-600F
MAC4-800F
MAC4-1000F
MAC4-1300F
Stock Width(mm)
70~600
70~800
70~1000
70~1300
Stock Thickness(mm)
0.6~6.0
0.6~6.0
0.6~6.0
0.6~6.0
Max.Coil Weight(kg)
5000
5000
7000
10000
Max.Coil O.D.(mm)
1400
1400
1400
1400
Coil I.D.(mm)
508
508
508
508
Feed Length(mm)
~500*
~500*
~500*
~500*
Max.Line Speed(m/min)
16~24
16~24
16~24
16~24
Work Roll Number(piece)
upper 6/lower 5
upper 6/lower 5
upper 6/lower 5
upper 6/lower 5
Feed Roll number(set)
1
1
1
1
Main Motor
AC15.0
AC15.0
AC15.0
AC22.0
Mandrel Expansion
Hydrauilc
Hydrauilc
Hydrauilc
Hydrauilc
Reel Motor(kw)
2.2
2.2
3.7
7.5
Power(v)
3 Phase 220V/380V/50HZ
Operating Air(Mpa)
0.49
0.49
0.49
0.49
*In Case Feeding length is 500mm or longer,MASTER CONTROL Funolion(Option)must be provideo.
Straigtening Performance:
Model
MAC4-600F
MAC4-800F
MAC4-1000F
MAC4-1300F
Stock Thickness
(mm)
0.6~2.3
255
252
250
246
2.5
232
230
228
225
2.8
205
203
202
199
3.2
177
175
174
171
4.0
138
136
135
133
4.5
120
119
118
116
5.0
106
105
104
103
6.0
81
81
81
81
*The above flgures are the material having yield strength of 600N/mm2 max.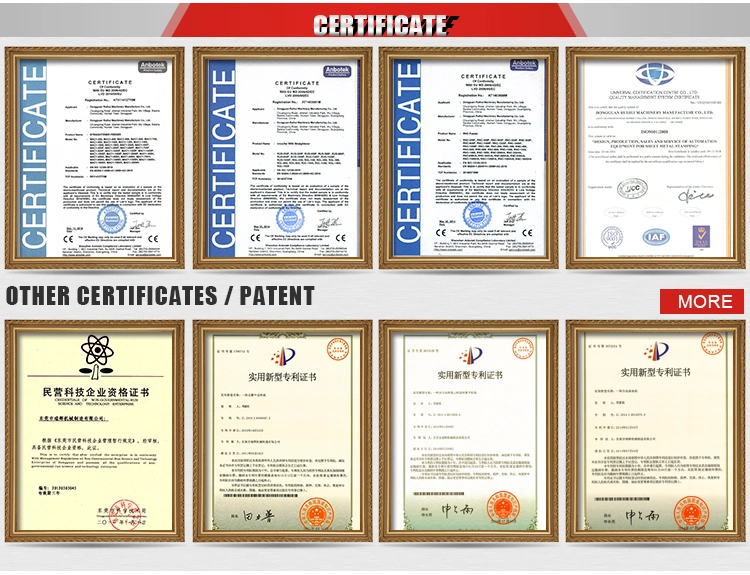 Q1
:
What kinds
of machines do
you have?
Our main products are
:

Nc
Servo Roll Feeder
,
Uncoiler
,
Straightener
,
3 in1
Straightener F
eeder
,
Transfer
systems
,
Press Feeding
Line., etc
Q2
:
Is your equipment standard or customized?
Both, we can OEM & ODM with customers.
Q3
:
What are your equipment
s
certification
?
All our items are coming with CE certifications
.
Q4
:
How did your company's quality system work?
"
QUALITY IS OUR CULTURE
"
Our quality is not the best in the world, and the price is not the cheapest.
But we
can
provide you
excellent
products
to defeat your competitors.
Q5

:
How long is the
warranty period
of the machine?
We offer free service with a warranty period of
one
year
,
If
it is operate in
reasonable
, the machine can be
used more than 10 years
.
Q
6
:
Is it possible to be a foreign agent and distributor?
If you
are
confidence and
excellent
service
for after-sales
,
then
welcome to be our agents
or distributors all over the world.
Q
7
:
What
'
s your payment
?
T/T

,

D/P

,

L/C

,

Western Union., etc
Q
8
:
What
'
s the d
elivery
?
"
TIME IS GOLD
"
for you and for us,
so we have professional team work and production line can make nice quality in short time.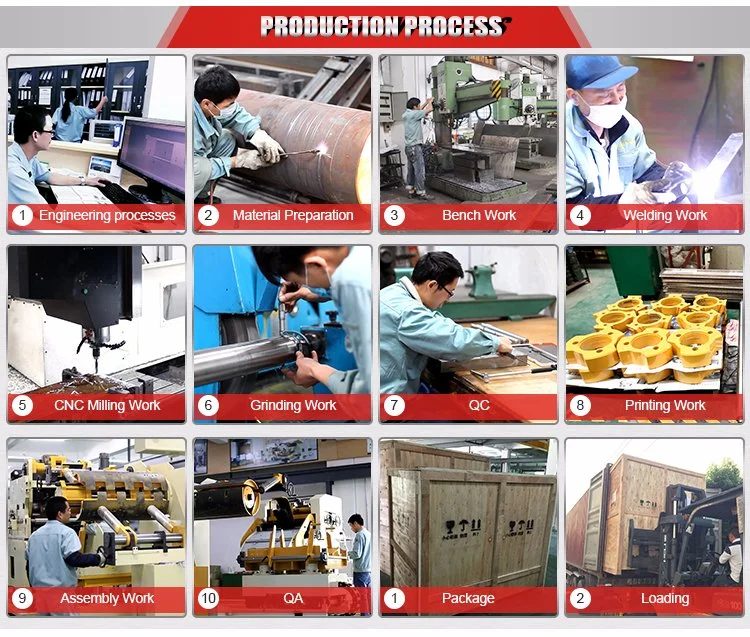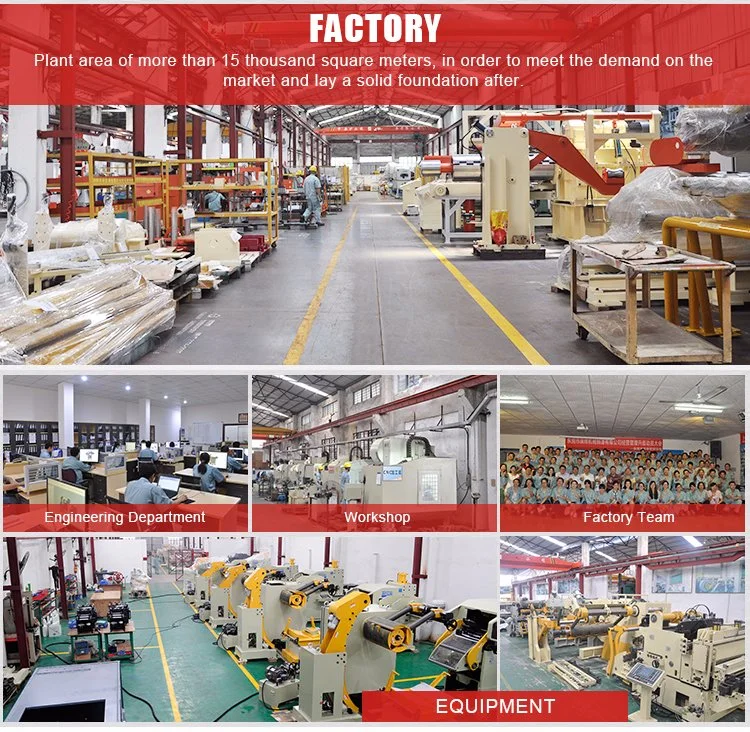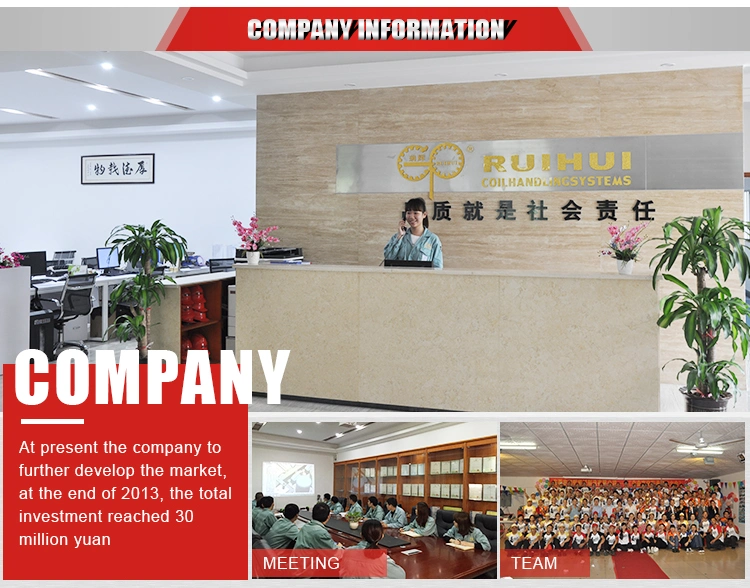 RUIHUI founded in 2000,
the technology of automation periphery is from Japan.Now
RUIHUI is a Japanese brand and the same technique of sheet metal stamping surrounding automation equipment manufacturer.
RUIHUI has been learning Japan and Germany technology, and useing high standards of principle in the parts selection, for assembly process and spare parts, adhere to the requirements in accordance with the original design standard, and into each manufacturing process. In 20 years has accumulated experience and excellent design ability of Japanese engineers guided ruihui highly responsible for Industry and reihui strong executive team, created a batch of well-known auto parts manufacturers, allowing them to reach the high level in same industy
,and investment less.
Customer case
Manufacturing industry
;
the United States Lear Co, Honda factory, Ford factory, GAC Group, Chongqing Changan, Wuhan Shenlong, BMW Brilliance, FAW Volkswagen, Beijing Hyundai.
And other household appliances manufacturers;
such as GREE, Haier, Midea, Chigo Air conditioning.
hardware manufacturers;
such as the United States Southco, are Zhongtai industrial manufacturers success cooperation case.
RUIHUI has been established over the years, the company steady business, products are constantly upgrading, from the original simple roller feeder to
NC servo feeding machine
,
NC 3 in 1 straightener feeder,multi station manipulator, coil handling systems,
to meet the market needs of customers, improve work efficiency, reduce the burden of enterprise management personnel, maintenance of production safety and the customer staff made a significant contribution.
At present the company to further develop the market, at the end of 2013,
the total investment reached 30 million yuan,
plant area of more than 15 thousand square meters,
in order to meet the demand on the market and lay a solid foundation after.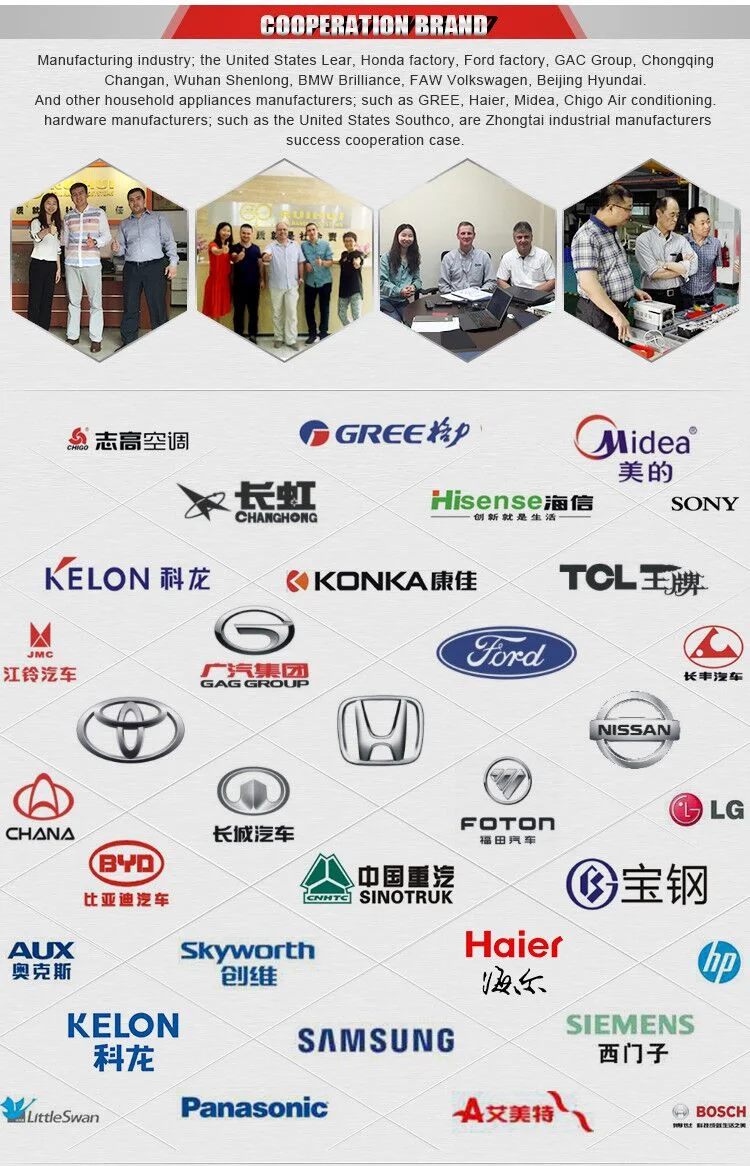 Why choose us?
1st,We have a high level of technical research and development team;
2nd,We can provide the design and planning of the whole plant to realize the turnkey project
;
3rd, our philosophy: quality is the social responsibility;
4th,our products have been recognized by the market, in the major automotive OEM, home appliance industry, hardware industry has been applied;
5th,We have a highly effective after-sales service team and get customer appro
v
al.