Main Technical Specification of 500 Tons Hot Forging Press
Main Capacity: 5000KN
Machine Structure: H Frame
Table Size: 1500× 750mm
Stroke: 900mm
Daylight: 1600mm
Down Speed: 350mm/sec
Up Speed: 160mm/sec
Lower Ejector: 500KN
Ejecting Stroke: 400mm
Approx. Weight: 29 tons
Motor Power: 105HP
Remarks: Presses can be tailor made as per specifications provided.
Main components applied as per client's requirement.
PLC: Siemens
Seals: Japan NOK
Pump: Japan Yuken
Solenoid Valve: Japan Yuken
Motor: China Top Brand WanNan
Electrical Units: France Schneider
Characteristics:
1) The press is designed through finite element structural analysis and optimization to assure high strength and rigidity.
2) The advanced design of one main cylinder and two lifting cylinders fully ensures a good balance.
3) Integrated cartridge valve is introduced for flexible and reliable movement without oil leakage.
4) Siemens PLC and Schneider electric components provide the press with stable performance.
5) Hydraulically safety loop and locking device on the top dead center (T. D. C. ) assure high safety.
Application:
Hot Forging Press is suitable for forging parts of aluminum alloy, copper, titanium alloy and magnesium alloy needed in hand tools, autos, sports equipments, medical equipments etc.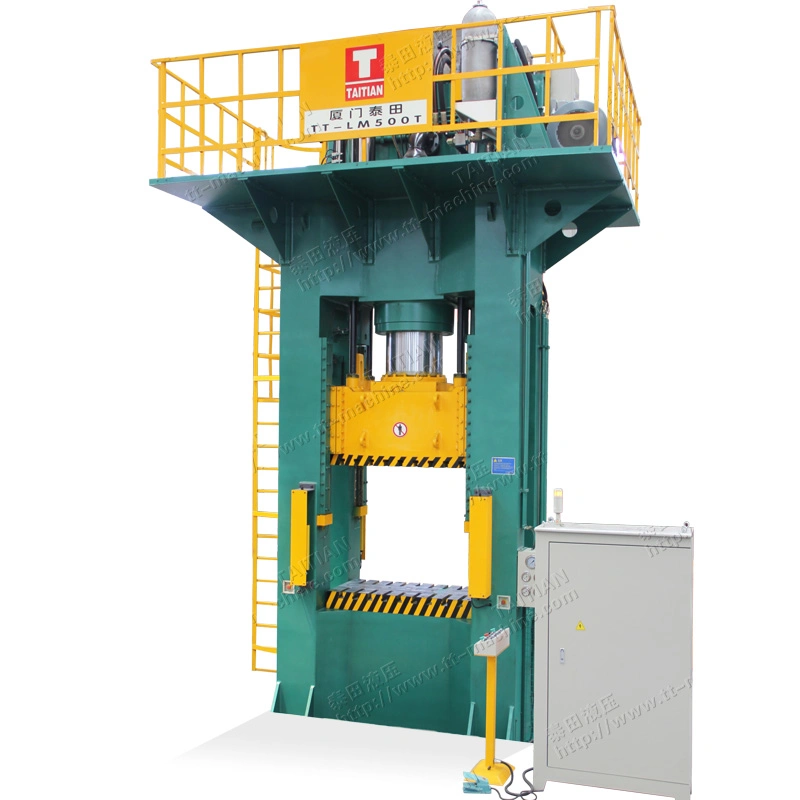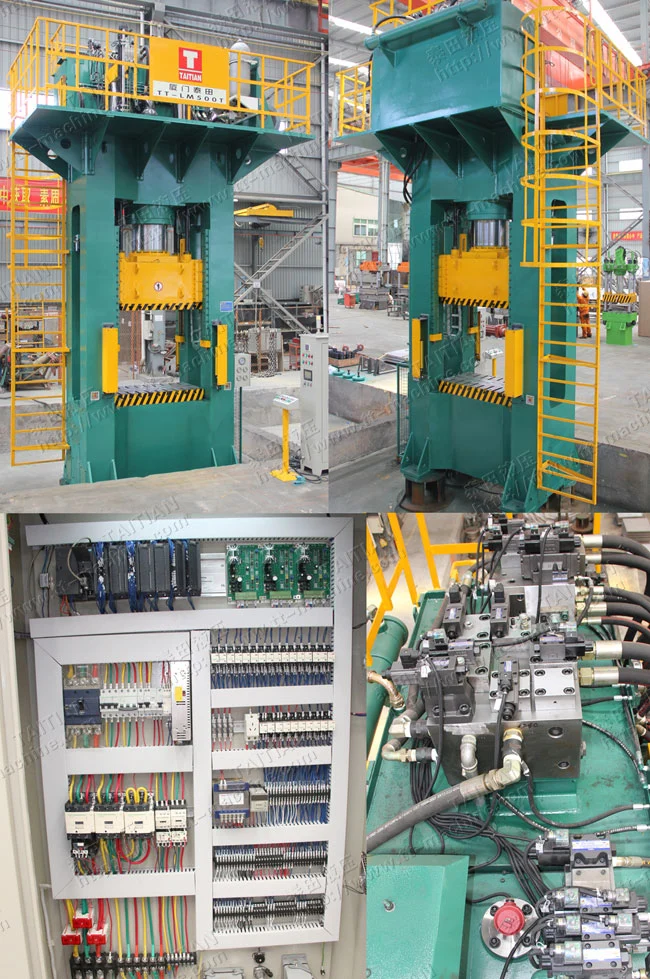 MAKE of Major Accessories
No.
Item
Standard MAKE
High Standard MAKE
1
PLC
Mitsubishi
Siemens
2
Motor
WanNan/China top brand
Siemens / Rexroth
3
Pump
Anson/Taiwan, Yuken/Japan
Siemens / Rexroth
4
Servo Pump
DAIKIN/Japan
DAIKIN/Japan
5
Solenoid Valve
Yuken/Japan
Atos/Italy, Rexroth
6
Directional Valve
Yuken/Japan
Atos/Italy, Rexroth
7
Proportional Valve
Yuken/Japan
Atos/Italy, Rexroth
8
Cartridge Valve
Jeou Gang/Taiwan,SUN/USA
SUN, Atos, Rexroth
9
Prefill Valve
TAI COLN/Taiwan
Atos/Italy, Rexroth
10
Electric Units
Schneider/France
Schneider/France
11
Light Curtain
LNTECH with CE Mark
LNTECH with CE Mark
12
Touch Screen
Weinview/Taiwan
Siemens
13
Pressure Gauge
SKON/Taiwan
SKON/Taiwan
14
Hydraulic Manifold
MADE IN TAIWAN
MADE IN TAIWAN
No worse quality components are adopted in TAITIAN presses.