Hot Sale electric Stamping Press C-frame Power Press , power press machine/6.3 ton press machine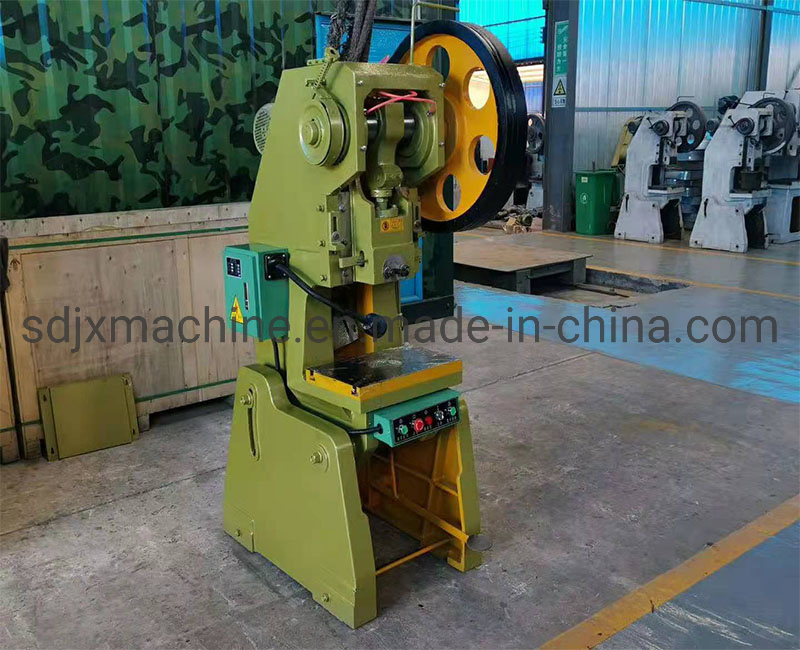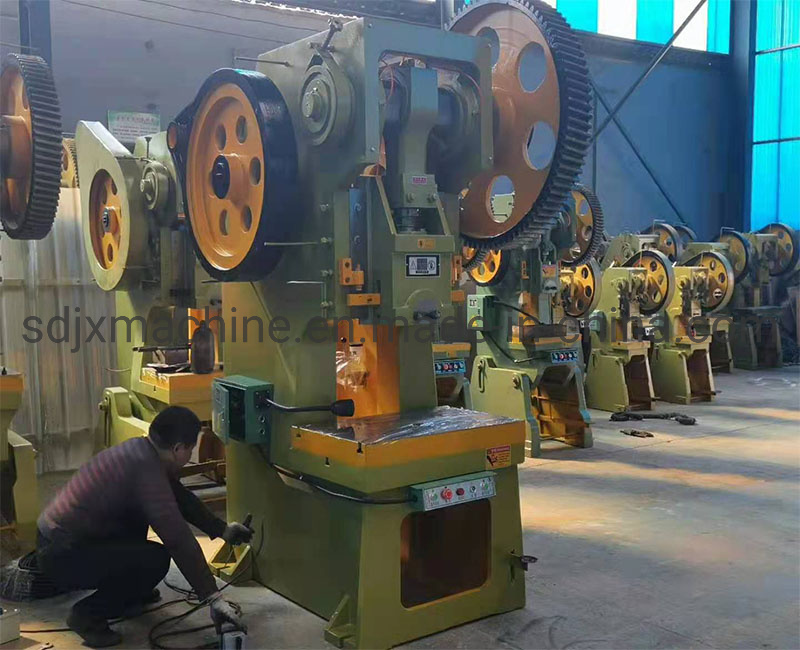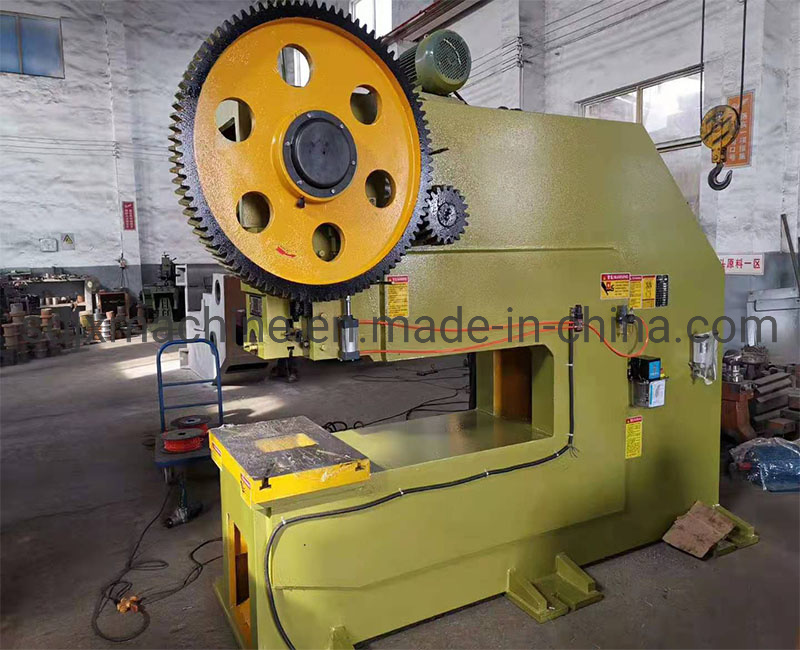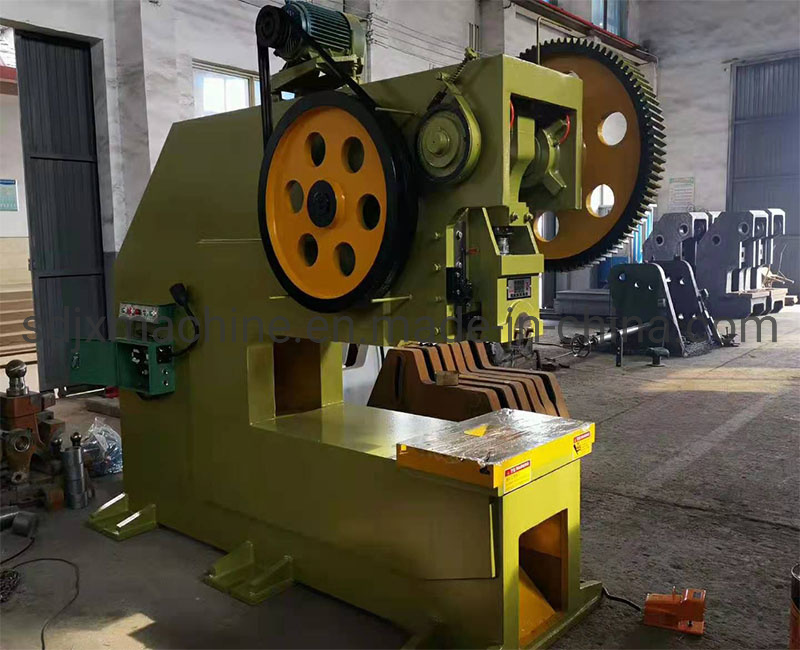 Product Description
The punch is a punch press. In national production, the stamping process saves materials and energy compared to traditional mechanical processing, and is more efficient. Stamping production is mainly for plates. Through the mold, it can make blanking, punching, forming, deep drawing, trimming, fine blanking, riveting and extrusion, etc., which are widely used in various fields. For example, we use switch sockets, cups, cupboards, dishes, computer cases, many accessories can be produced through molds with a punch. The design principle of the punch press is to convert the circular motion of the ordinary punch to the linear motion. The main motor outputs the force to drive the flywheel, and the clutch drives the gear, crankshaft (or eccentric gear), connecting rod, etc., to achieve the linear motion of the slider. The movement from the motor to the connecting rod is circular.
Main Features
1. Open Eccentric Presses is a general-purpose presses, suitable for forming, blanking, punching, bending and other cold stamping process.
2. C-frame Casting fuselage,maximum rigidity and minimum deflection for accurate parts and long tool life. body can be tilted, , high rigidity and less deformation Compact. Thick plates and large columns provide you with the stable platform you need for your demanding application.
3. The Machine use Rigid rotated bond clutch rigid and well supported. The clutch gives continuous strokes for mass production.
4. Crank shaft is made of special alloy steel machined to close accuracy and fitted in bronze bushes for smooth working, longer life & accuracy.
5. Properly sized flywheel, is made of high grade cast iron, for storing and releasing adequate energy for the pressing operations, and properly balanced for smooth running.
6. Gear are of steel cast or fabricated. Gear teeth are generated by precision hobbing machine.
7. Machine is with both hands button and foot switch control: anti-tie down, non-repeat controls with ring guards; conforms to OSHA.
8. Protective fence and the safety interlock to ensure the operation safety. Have a movable single-hand pedal switch,easy to operate.