Welcome OEM & ODM
Automatic feeding material system roller straightening machine NC servo straightener feeder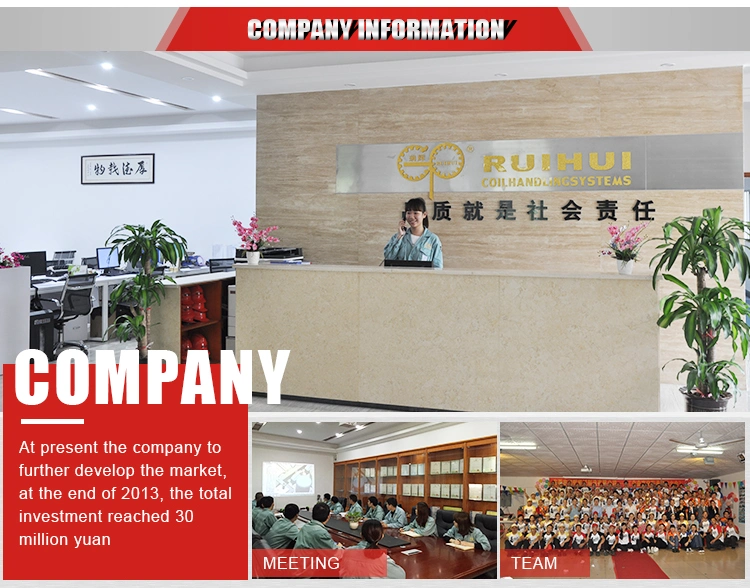 Specification:
Model
MAC4-600H
MAC4-800H
MAC4-1000H
MAC4-1300H
Stock Width(mm)
70~600
70~800
70~1000
70~1300
Stock Thickness(mm)
0.6~6.0
0.6~6.0
0.6~6.0
0.6~6.0
Max.Coil Weight(kg)
5000
5000
7000
10000
Max.Coil O.D.(mm)
1400
1400
1400
1400
Coil I.D.(mm)
508
508
508
508
Feed Length(mm)
~500*
~500*
~500*
~500*
Max.Line Speed(m/min)
16~24
16~24
16~24
16~24
Work Roll Number(piece)
upper 6/lower 5
upper 6/lower 5
upper 6/lower 5
upper 6/lower 5
Feed Roll number(set)
1
1
1
1
Main Motor
AC15.0
AC15.0
AC15.0
AC22.0
Mandrel Expansion
Hydrauilc
Hydrauilc
Hydrauilc
Hydrauilc
Reel Motor(kw)
2.2
2.2
3.7
7.5
Power(v)
3 Phase 220V/380V/50HZ
Operating Air(Mpa)
0.49
0.49
0.49
0.49
Straigtening Performance(For High tention materials):
Model
MAC4-600H
MAC4-800H
MAC4-1000H
MAC4-1300H
Stock Thickness
(mm)
0.6
600
800
1000
1300
1.4
600
800
1000
1300
1.8
600
800
1000
1300
2.0
600
800
1000
1250
2.5
550
800
900
900
3.0
460
605
605
605
4.0
300
350
350
350
5.0
175
200
200
200
6.0
175
150
150
150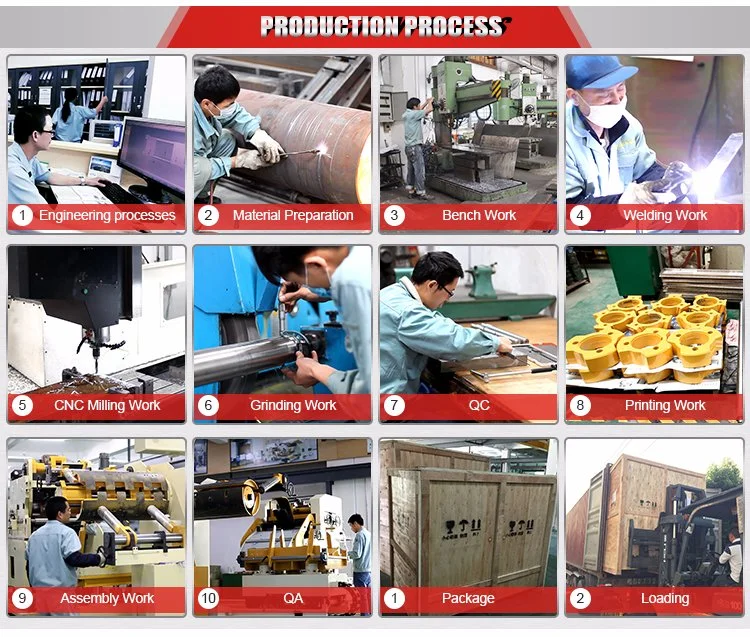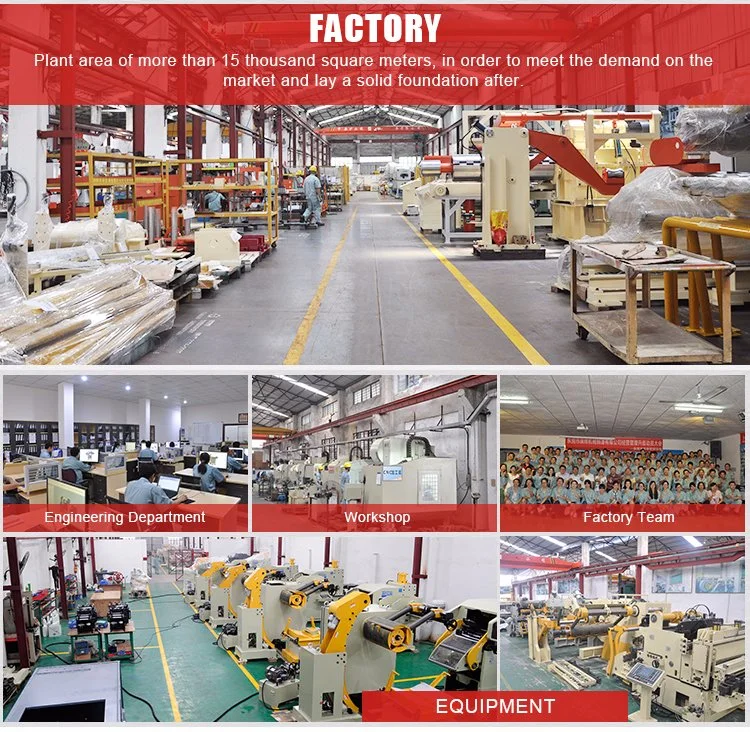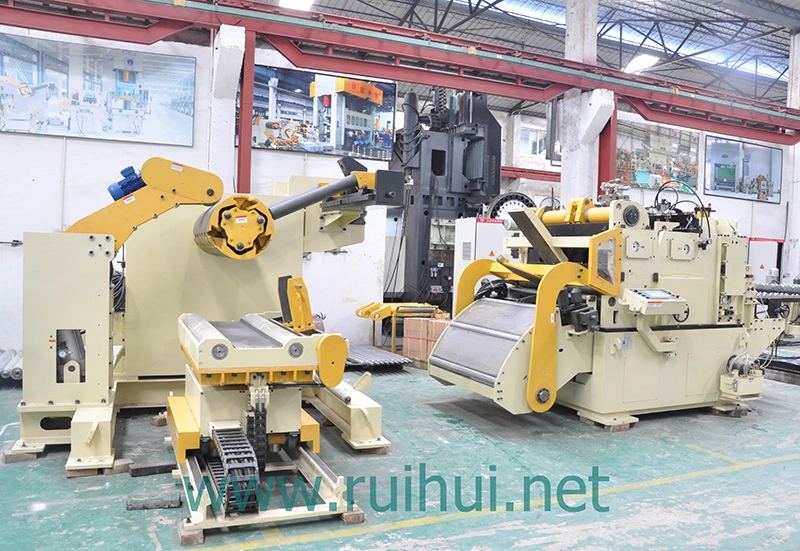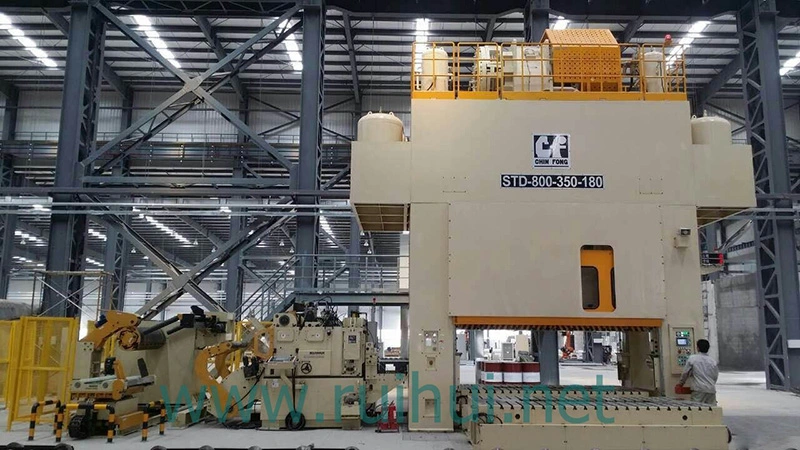 Automation 3 in 1 Straightener with Nc Servo Feeder (MAC4-1300H):
Dongguan RuiHui Machinery Manufacturing Co., Ltd. Was founded in January
2000. We have rich experience's research and development troop, Has the advanced
processing equipment's production base, With perfect marketing service network.
Since its establishment, we RuiHui machinery companies as a technology leader
specializing in straightening press materials sent outside of the manufacturing and
processing equipment. Has developed a number of feed production automation
equipment, available to the area of each feed.
Press automation equipment we have in the broader field of application of
stamping the possibility has been explored with non-stop. in 2004 started us to study
and to absorb many Taiwan well-known automation feeding equipment's technique
of manufacture, Will make the base to expand 12000m2, Has acquired the numerical
control machining center, the computer lathe, the cylindrical grinder and so on
advanced processing equipment, Has had the production high quality equipment's
ability.
In order to make with the international brand competition ramming automatic
equipment, we have been trying hard. 2007 In more than 20 years of accumulated
experience and outstanding R & D design capability, under the guidance of Japanese
technicians, we have advanced production technology to penetrate RuiHui our
machines in each manufacturing process, In order to produce the equipment which
the going abroad on a diplomatic mission customer most approves, we compiled in
detail have analyzed 5730 feed control equipment the opinion which fed back in
more than 10 year actual operation, so that we can detail the needs of the customer,
R & D differences in the production of unique and excellent quality to ensure the
stability of the machine. Is ideal machine which the user hoped for, At the same time
ensure that our commitment RuiHui:
We more professional
We Faster
We Can For you easily complete the task
RuiHui we follow the "customer first, quality first" business philosophy, rooted
in the local Chinese, have been successful in Southeast Asia, India, Turkey, Russia ......
etc. overseas clients with an ideal feeding automation equipment stamping.
RuiHui people every day committed to the development of more sophisticated
feeding automation equipment. For customers to create value is our eternal pursuit
RuiHui people;Design, development, development international brand ramming
automatic equipment Is our RuiHui responsibility......