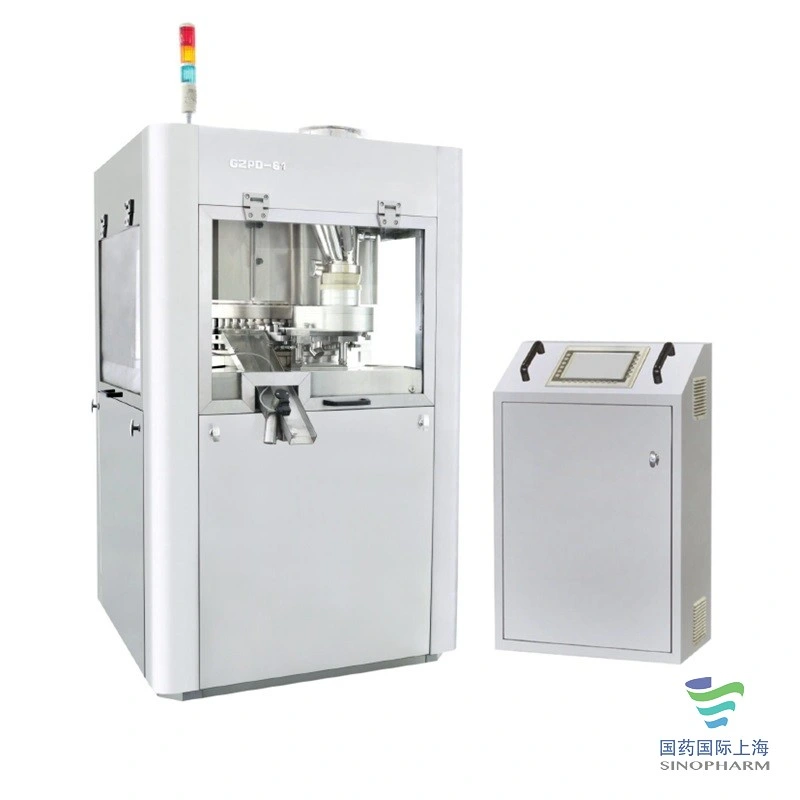 Introduction
The machine has advantages as high-precision, high-speed and high-degree automation. It is the ideal equipment for mass production. It meets GMP requirements.
Performance
It is convenient for cleaning and change over

,which improves the production efficiency.

Vertical powder feeding and large diameter hopper provide the solution for powder with bad fluidity; applicable for power without granulating.

Full servo control for press rollers position and dosing adjustment. High precision.

Pressure of all the 3 rollers can be displayed convenient for adjustment.

No hand wheel operation. All operation information can be shown and adjusted on screen.

Equipped with electronic records and electronic signatures, which meets the FDA's requirement.

Each tablet is pressed by 3 same size rollers. Each roller pressure can reach 100KN, which largely extended the tablet forming time.

3

-roller technology provides a new solution for pressing two layers tablets.
Technical Data
Model

GZPD-41

GZPD-51

GZPD-61

Stations No.

41

51

61

Tooling type

D

B

BB

Output range(tablets/h)

22140-221400

27540-275400

32940-329400

Rotation speed range

9-90rpm

Motor power

11KW

First station pressure

100KN

Second station pressure

Third station pressure

Max tablet diameter

25mm

16mm

13mm

Max length of irregular tablet

25mm

19mm

16mm

Max filling depth for first layer

20mm

20mm

20mm

Max filling depth for second layer

6-8mm

Max. tablet thickness

12mm

Weight

4000kg

4000kg

4000kg

Dimension

1180*1180*2035mm
Our Company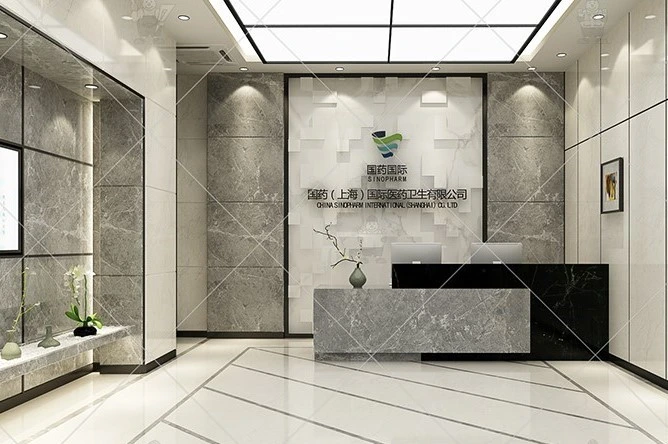 China Sinopharm International (Shanghai) Co., Ltd. is a comprehensive commercial service enterprise centering international pharmaceutical business.

It is a wholly-owned subsidiary under China Sinopharm International Corporation and is affiliated to China National Pharmaceutical Group Corporation (referred to as "Sinopharm Group"), a Fortune Global 500. Founded in 1985, the company has an net asset of nearly 200 million yuan. It has complete commercial facilities and 23,000 square meters of properties including an office building and shopping malls in Shanghai's West Nanjing Road commercial area and multiple warehouses. International business are carried out based on the platforms of Sinopharm Group and Sinopharm International Pharmaceutical and aims to spread China's high-quality pharmaceutical products and services to the world.

Through close cooperation with major domestic pharmaceutical companies, high-quality pharmaceutical products and overall solutions are provided to overseas customers. We are a well-known pharmaceutical enterprise in China with partners extending to more than 80 countries and regions around the world.