Features:

1. With a three-beam and four-column structure, this type of press is designed economically and practically

2. The hydraulic system adopts advance cartridge inserted valve integrated system which has large flow, low pollution, easy control, reliable performance.

3. Hydraulic integrated system adopts Independent control unit

4. The independent electrical control system ensures the performance of system reliability and operability

5. The machine uses button centralized control, which can be operated in manual / semi-automatic model

6. The pressure of work, the fast down and slow down speed can be adjusted according to process needs.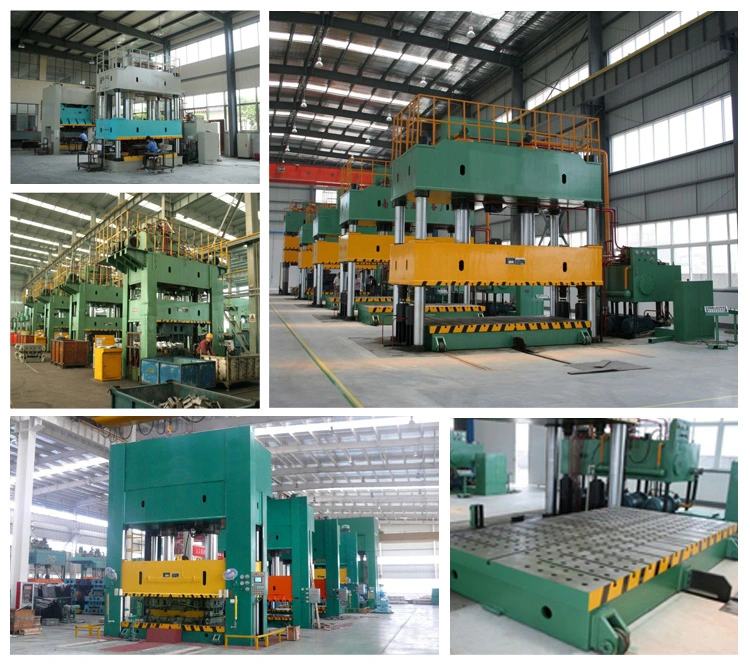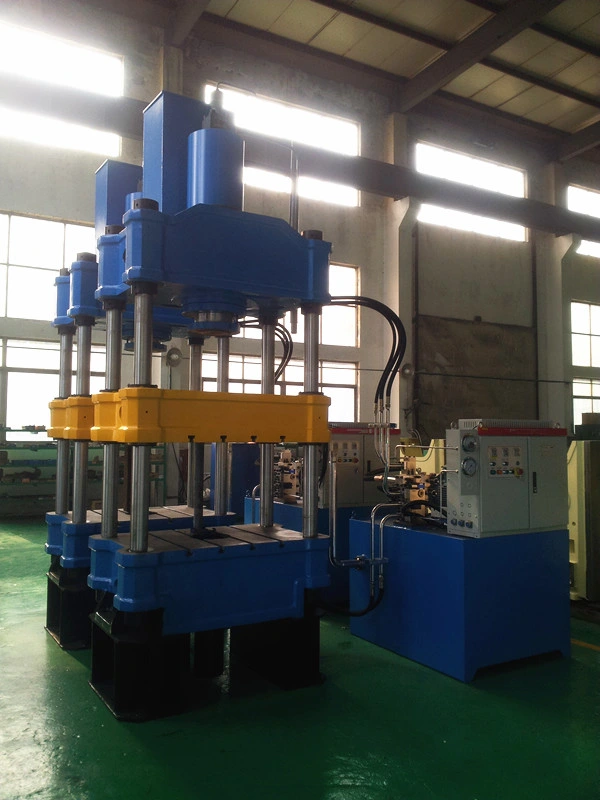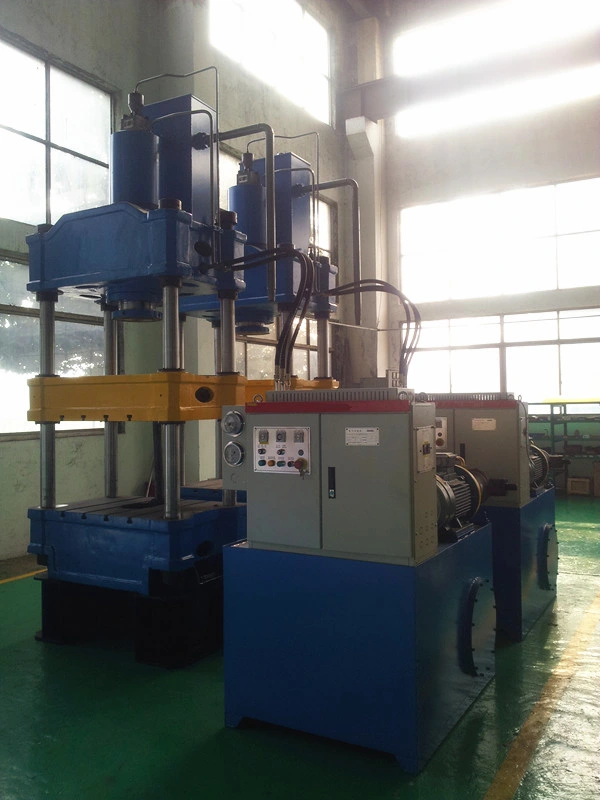 Specification
Unit
YQ27-63
YQ27-100
YQ27-160
YQ27-200
YQ27-315
YQ27-400
YQ27-500
YQ27-630
YQ27-630A
YQ27-800
YQ27-800A
YQ27-1000
YQ27-1250
YQ27-1600
YQ27-1800
Rated Pressure
KN
630
1000
1600
2000
3150
4000
5000
6300
6300
8000
8000
10000
12500
1600
18000
Maximum Pressure ofliquid
Mpa
25
25
25
25
25
25
25
25
25
25
25
25
25
25
25
Stroke of slide
mm
500
600
700
700
800
800
900
900
900
900
1000
1000
1200
1200
1200
cushion pressure
KN
190
400
400
630
1000
1000
1600
2000
2500
2500
3000
3000
4000
4000
4500
Stroke of Cushion
mm
200
200
250
250
300
300
350
350
350
350
350
400
400
400
400
Daylight
mm
1000
1000
1000
1100
1250
1250
1500
1500
1500
1600
1800
1800
1800
1800
1900
Speed of Slide
Descent
mm/s
150~
150~
100
100
100
100
100
100
150~
150~
150~
150~
150~
150~
250~
180
180
200
200
200
200
200
200
300
pressing
mm/s
20~
10~
10~
12~
8~
6~
10~
8~
10~
10~
15~
15~
15~
10~20
25~
25
14
15
18
12
10
15
12
15
15
20
20
20
35
Return
mm/s
100
120
70
70
60
55
70
60
60
70
120
100
100
120
250
Size of Table
L-R
mm
580
720
960
920
1150
1400
1400
1500
2800
1700
3600
3000
3800
3500
4300
F-B
mm
500
580
800
900
1200
1400
1400
1500
1600
1500
2400
2000
2200
2200
2700
Size of Cushion
L-R
mm
380
450
600
760
900
1000
1100
1000
2050
1250
2920
2350
3100
2800
3550
F-B
mm
380
450
600
660
700
1000
1000
850
1000
1000
1720
1450
1600
1600
2050
Motor Power
KW
7.5
7.5
11
15
22
22
2×22
2×22
45+22
45+22
2×45
2×45
3×45
3×45
6×45