Manual press machine hand press machine
1.This machine can preset pressure
2.Can be used for production and processing
3.Correct deformed work piece .
4.Dismounting all kinds of close fitting component
5.Used in alignment and stamping of plates and sectional material
The DS series manual oil press is small in size, simple in structure and suitable for economic application; it is suitable for field and infrequent use.
Product use:
The assembly, disassembly, die-casting, molding, bending, straightening, calendering and straightening of the machine parts.
Real product.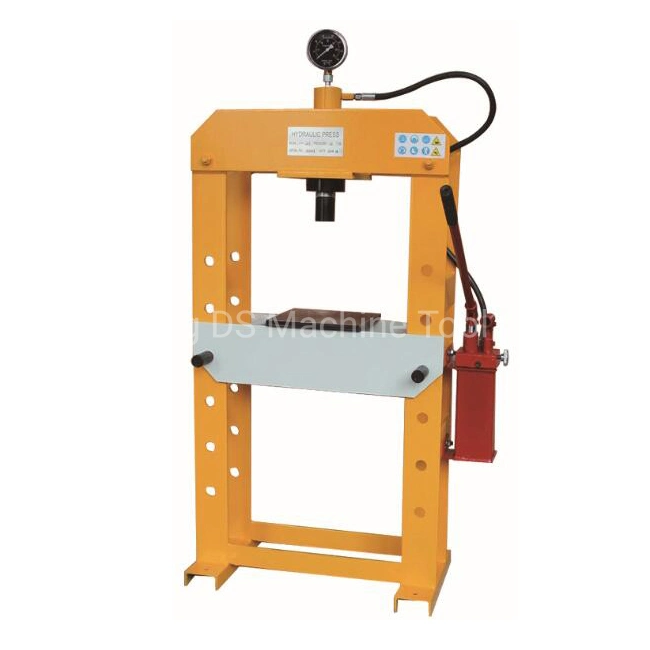 | | | | | | | |
| --- | --- | --- | --- | --- | --- | --- |
| ODEL | UNITS | DS-10S | DS-20S | DS-30S | DS-40S | DS-50S |
| Capacity | KN | 100 | 200 | 300 | 400 | 500 |
| Pressure | MPA | 20 | 50 | 50 | 60 | 60 |
| Travel | mm | 180+450 | 200+450 | 200+450 | 250+450 | 250+450 |
| Tale size | mm | 200x300 | 200x300 | 300x400 | 360x500 | 360x680 |
| Dimension | mm | 500x350x1300 | 500x350x1300 | 550x400x1500 | 1000x550x1500 | 100x600x1750 |
| Weight | Kg | 220 | 260 | 320 | 380 | 460 |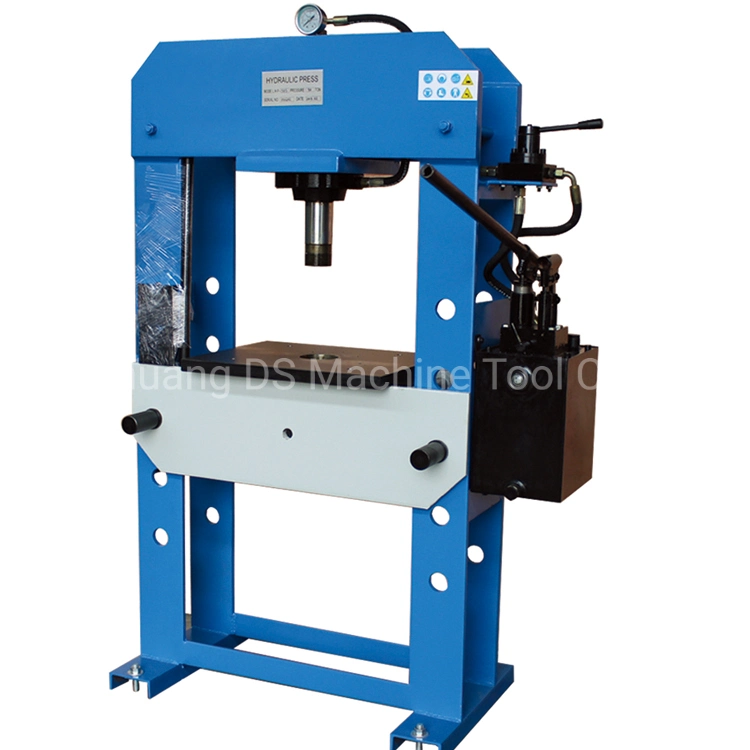 | | | | | | |
| --- | --- | --- | --- | --- | --- |
| Specification | unit | DS-80S | DS-100S | DS-150S | DS-200S |
| Capacity | KN | 800 | 1000 | 1500 | 2000 |
| Pressure | MPA | 40 | 40 | 40 | 40 |
| Travel | mm | 300 | 300 | 300 | 300 |
| Tale size | mm | 500*400 | 800*400 | 800*400 | 1000*500 |
| Dimension | mm | 1560*650*1950 | 1600*650*2100 | 1730*730*2150 | 1800*800*2250 |
| Weight | Kg | 820 | 980 | 1100 | 1600 |